Once again, it's time for us to allow the WNZ Xbox One to get in on the fun, and simulate a few matches from the first major PPV of 2016. Having set up the matches, I can tell you that some worked out better than others. I attempted to make a custom Alberto Del Rio, but it didn't work out yet-so until that happens, I am still not able to simulate his matches. Also, Neither Charlotte nor Becky are in this version, so no Divas simulation.
Without further delay, here's how things unfolded!
Last Man Standing match
In short, this one was, of course, very physical. As things went back and forth, the counts got closer and closer. In the end, Kevin Owens was the first one able to keep his opponent down for the ten count, which means in this scenario, Kevin Owens will be reclaiming his WWE Intercontinental Championship. Forgive me for using the Fastlane setting on this one.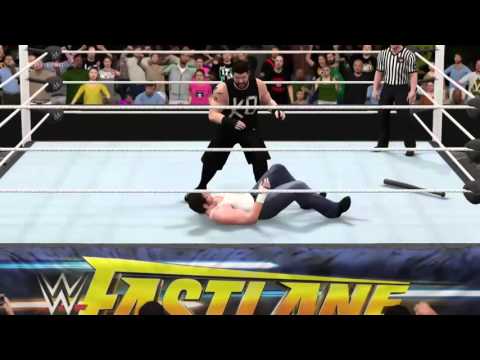 Tag Team Championship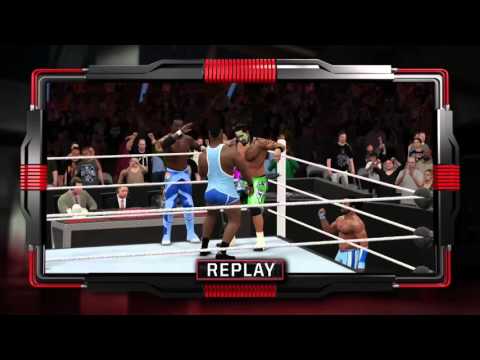 This one actually went as expected, in my opinion. Jimmy and Jey made a good showing, but in the end the trio that came in holding the belts is the same trio walking out in possession of them. Kofi scored the pinfall after New Day nailed their finisher.
Royal Rumble
This is when things got really interesting. I knew simulating this match would be, basically, a crapshoot. For one thing, I can't set the entrants, the game picks them at random. So, off the bat, any non-roster surprises are not in here. For another? There are a plethora of playable characters who are in the game, who have virtually no shot of showing up-if General Adnan enters the Rumble this year, I will eat my hat. But, simulate it we shall.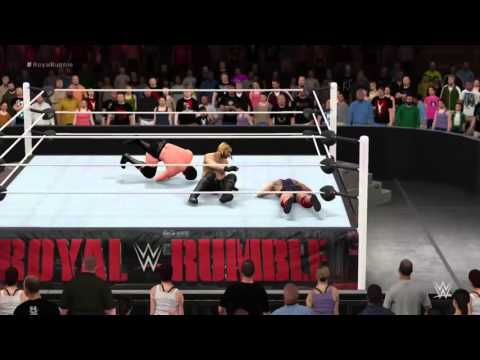 The computer got some things right (relative to my other predictions). It does have HHH, Sami Zayn and Undertaker appearing-as well as several others. But, I am willing to bet money that the winner from this simulation isn't even going to be in the match, much less a threat to win-the computer even had Seth Rollins in it, in the final fourno less. But, fair is fair, and in this instance, William Regal wins the Rumble, and would be your new champion.