I fully admit I tried to limit the appearance of Cena in this series-but, at the same time, I tried to not let any one wrestler be in too many of these matches.
That being said, this one was a natural. Until he was put on the shelf with shoulder surgery, the strong 'Mania rumor making rounds was that we were going to get John Cena facing Undertaker. Now, there's still a chance that WWE throws a wrinkle into the Shane versus Undertaker match, that somehow sees Cena come back from injury wicked fast and have some impact on the outcome. But that's all hard to know for sure. So for now, we assume we won't get it, and instead we give it to you in digital glory.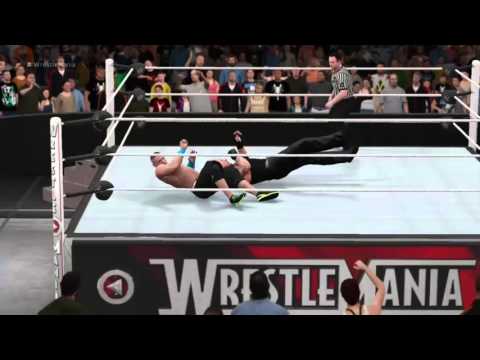 And the winner of the match? John Cena, surprise surprise. With a result like that, I think fans would be happy with not actually seeing it happen.