So here's one for you. Actually, two. As in, two matches to be simulated. And why is that? There's a good side to it, and a bad side to it.
The good side? There are a lot of new faces in WWE. These were mostly called up too late, or added too late, to make the WWE 2K16 cutoff. That only two matches on the entire card have the ability to be simulated, but there are that many more on the card that cannot be, but are very good, says a lot about WWE. Part of it is the depth they had in NXT (Divas and such) and part is free agent signings-Braun Strowman, AJ Styles, Alberto Del Rio and others.
The bad? There's been a lot of guys lost due to injury. No one would have thought that Seth Rollins or John Cena would be gone, or that Daniel Bryan would be retired. OK, maybe some figured that about Bryan, but the other two…not so much.
So, with that said, we get to enjoy the digital clashes between Kevin Owens and Dolph Ziggler for the Intercontinental Championship, as well as the Triple Threat match that will determine who Hunter is facing at WrestleMania.
Kevin Owens versus Dolph Ziggler: Intercontinental Championship
This one had a bit of everything. Aggression. Action on the outside. A digital wrestler losing his cool like his in-the-flesh counterpart.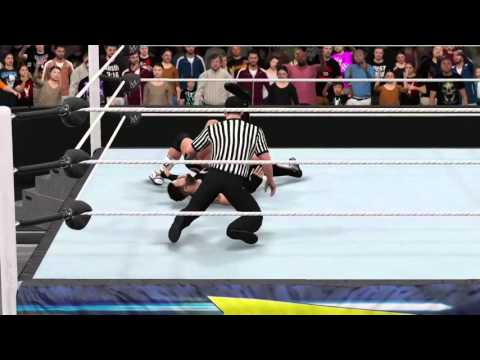 Your winner, and still Intercontinental Champion, Kevin Owens!
Triple Threat Match to determine the #1 Contender
This one went longer than I expected, but that's not a bad thing. It was full of action, and some unexpected teaming up, too. If Sunday goes as the simulation did, the match itself should entertain us all. Though, there are likely to be plenty who don't like the winner…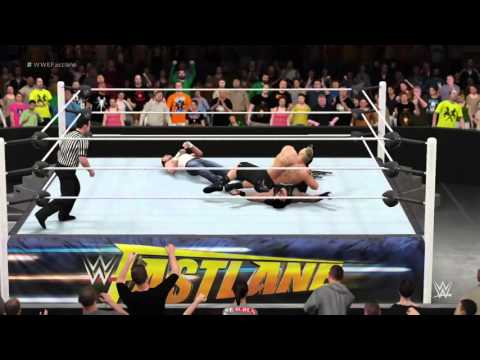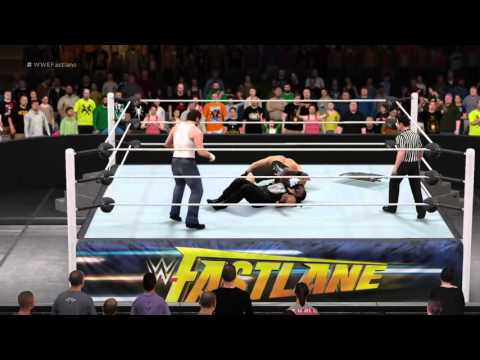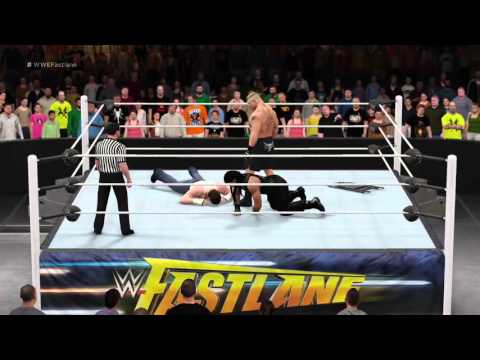 Your winner, and number one contender- Roman Reigns!