Cena versus Finn Balor
These two traded finishing maneuvers, though ultimately if you can land three of yours, to one of his, odds are in your favor.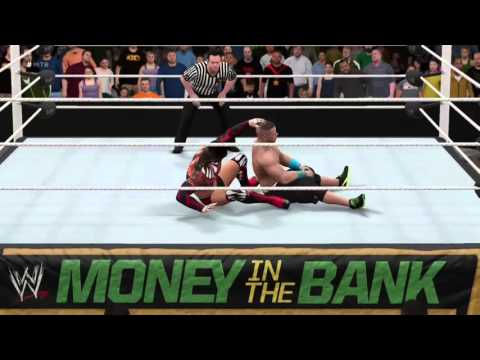 Winner of the match, advancing to the finals, is John Cena.
In the other semifinal, we get what many fans have thought would make a compelling, if not dangerous, real world match between Brock Lesnar and Daniel Bryan.
Unfortunately, this David versus Goliath-esque match basically stayed true to form. Not only did Brock knock off Daniel, but he subdued him rather quickly. Lesnar advances to our tournament finale, where he will face John Cena for our digital championship.