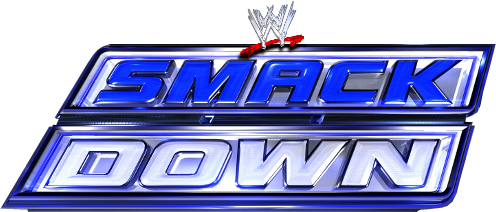 I should stop reading the Smackdown spoilers. Seriously, it's counter-productive to my KJR's. I'm supposed to be giving my immediate reactions to what happens on the program. But if I read about it three days before it happens, than it isn't an honest 'knee-jerk reaction', is it? Of course, there's one spoiler in particular I'm referring to, but I'll cross that bridge when we get to it.
WHAT I LIKED:
Christian!!!: Everything else that occurred on Smackdown aside, it was great to see Christian walk out with the World Heavyweight Championship on his shoulder. It was great to hear Tony Chimel introduce him as World Heavyweight Champion. It was AWESOME to see him hold that title high above him in the ring. Christian is one of the few superstars who climbed his way up to the top of the professional wrestling world – and how ironic that he won the World Title by climbing a ladder! I have so much respect for superstars like Christian who doesn't have everything handed to them because of their size. Instead, they have to fight for everything they get in spite of their size. His opening promo was filled with inspiration and emotion – all of which was 100% legitimate. Congratulations, Christian, even for just a little while!
Daniel Bryan vs Sheamus: A move to Smackdown and suddenly this rivalry isn't such a mismatch. Sheamus isn't taking Daniel Bryan out in one fell swoop and Bryan gets in more offense. Not to mention that the match lasts longer than 3 minutes. It would have been nice if Bryan had won the match, but I think it was more important for Sheamus to notch a victory after he lost unnecessarily at Extreme Rules – just so the US Title could go to RAW.
Cody Rhodes: I love Cody Rhodes! I love his character. I love his in-ring ability. I love his look. I really love his promos. But, I can't help but wonder what direction they are taking him in. There was no inkling of whom he will be feuding with next in his promo. I kept waiting for someone to interrupt him, but no one came forth – unless you count Micheal Cole draining all the interest out with his ramblings. I hope this is in an effort to push him into the main event.
Kharma: First, it's good to see that WWE isn't letting Layla just falter without Michelle McCool. As far as Kharma goes, I still give a little markout whenever she comes out! Like Maryse, I think Alicia Fox's attitude makes up a bit for her lack of in-ring ability. So, still Kharma hasn't attacked any diva 'dolls' that exist in WWE (i.e. The Bellas, Kelly & Eve). Hopefully she'll get there before she's cut off at the past by Beth Phoenix and/or Natalya.
The Corre: Following the backstage beatdown of Ezekiel Jackson, I'm even more confused than before by what WWE is doing with The Corre. Are they going to turn Big Zeke back into a babyface? Because that didn't work out so good last time. And they certainly shouldn't make Wade Barrett a babyface. I'm confused, but I'm intrigued. I liked Booker T's quote about getting 'jumped in and jumped out of a gang.'
Tyson Kidd vs Sin Cara: Are the lights distracting to anyone else? I thought it an error last week, but I guess it's being done on purpose. I just don't know why WWE would want to distract anyone from Sin Cara's innovative offense. I wish this match would have been another 10-minute Smackdown match that Daniel Bryan & Sheamus received earlier, because I know the two of these could have had an excellent fast-paced, high-flying and technical cruiserweight match.
WHAT I HATED:
Mark Henry & Khali: Again forsaking everything else that took place on Smackdown, between the other two 'options' to be Christian's first opponents for the World Championship, I'd much rather have Randy Orton than either of them. Of course if I had my choice, his first challenger would be Cody Rhodes, but that's just me. Or Sheamus. Or Wade Barrett.
Big Show vs Jackson: I was pumped for this rivalry before WWE completely ruined it at Wrestlemania. Back when Ezekiel Jackson suplexed Big Show, I was ecstatic. But now, I couldn't care less about them. I'm more interested in if WWE is breaking up The Corre or not. I will admit that a pinfall victory over Big Show gives Ezekiel Jackson a huge push as the BIG man of the future.
Chavo Guerrero: I'm a big fan of Chavo Guerrero. I wish WWE had given him the push they gave Mysterio following Eddie's death. But lately, he's a shell of what he used to be. I'm sure Chavo still has his ability in the ring and on the mic, but I don't know about them making Sin Cara's first real rivalry.
Christian vs Orton: Now for the main event. Lost in the outrage over the spoilers was the statement that this was a 'great match'. It was okay. I wouldn't call it great. There are people who say I shouldn't jump to conclusions over Randy Orton winning the World Heavyweight Championship… that this could be the beginning of a rivalry. Maybe. But the rivalry could be just as effective with Orton as the challenger. Or maybe it's the start of a heel turn for Christian. Even that's a good excuse because a heel Christian isn't a match for SUPERFACE Orton. I actually hope there's an injury or a behavioral issue leading Christian to have to drop the title. Otherwise, this is just WWE pissing on their fans. They knew the outrage this would cause and they did it anyway. Obviously they wanted to test these waters, so I say we make it as wavy as possible. Fuck Joey Styles' pleas to tone down the tweets to PG. And if Randy Orton enjoys reading the angry tweets, make 'em even angrier. Show WWE that we fans don't wait years for something only for it to be taken away in two days, and just tolerate it. Oh, by the way, Randy Orton is now 2-0 on Smackdown. Now that he's World Champion, I'm more than certain it'll reach 10-0 before the first clean loss is recorded.
QUOTE OF THE NIGHT: "The God of Thunder has nothing on these two beasts." – Josh Mathews
Why does WWE feel the need to piss on anything they don't have their fingers in? I think it's just jealousy. I bet if Triple H had gotten the role of 'Thor', as he was rumored to be up for, they'd be pimping the hell out of this movie. They're just jealous that this movie is gonna make more in it's opening weekend than all of their PPVs over the year combined.